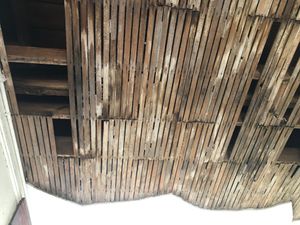 We're delighted to announce that The Village School Foundation has been awarded a grant by the Alabama Historic Commission! 
While most likely there will be more roof restoration to be done down the road, this grant will provide funding required to restore sections that have been causing the building trouble for decades. 
Once the roof is repaired, we can delve into interior restoration of plaster, paint, and floors. 
We are not simply repairing the roof, but restoring it completely, section by section, as funding becomes available. It is our hope that the building can be enjoyed for generations. 
The grant application was written by VSF on behalf of the City of Sheffield and was awarded by the Alabama Historic Commission. 
Special thanks to the AHC for this, our third grant from them, and for their continued support and confidence in our project of restoring The Village One School.
Thanks to our Mayor and city council as well, for their continued support.
Thanks to all of our public supporters, our neighbors and the community. 
It takes a village!
See the mini-video here showing one of the roof leaks and various damaged areas within the school.